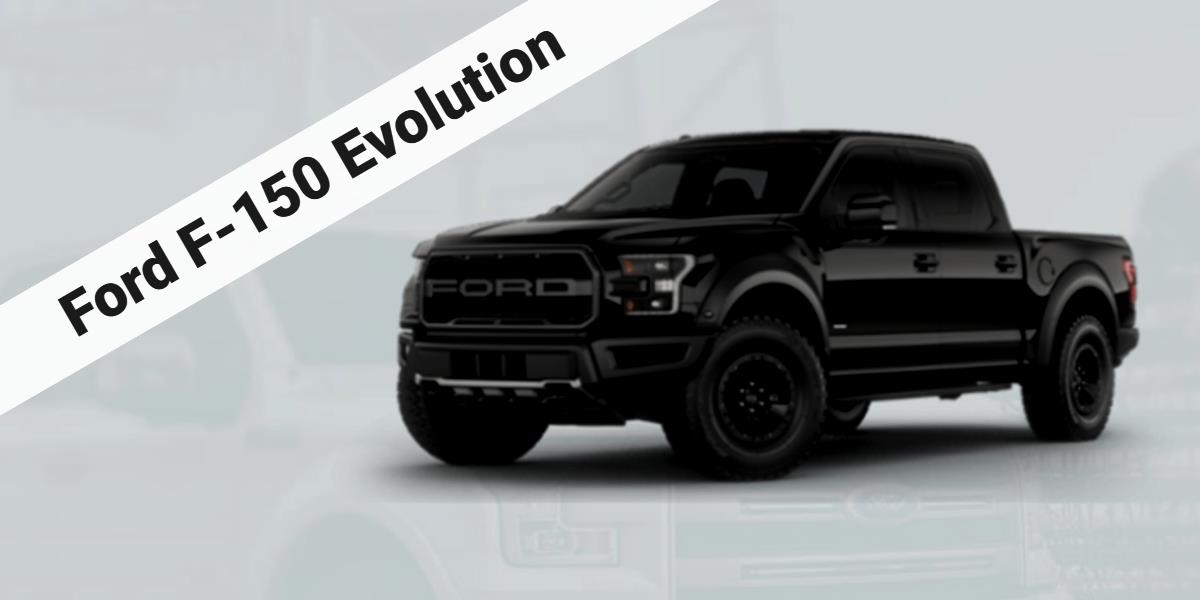 Ford vehicles have been at the forefront of automotive trends since Henry Ford himself was cranking out Model T automobiles. Although Model Ts were considered the first middle class vehicle, it proved to be Ford's pickup trucks that would affect the buying habits of millions of Americans and change the way we worked. Of these newfangled pickup trucks, the Ford F-150 put Ford on the map as producer of the highest quality and most productive trucks in the industry.

1925
In 1925, the Model T was all the rage with the middle class. Ford vehicles were sturdy, reliable and affordable, rather than just being a scientific marvel flaunted by the rich. To assist the working people who needed to haul items and equipment from one place to another, Ford released the first ever pickup truck. It was sold for $281.00 (about $3,700 in our time) and was a hot seller.

1948
If the 1925 Ford pickup truck was the father of the F-150, then the 1948 Ford F-series line of pickups could be considered the first real iteration of the vehicle we all recognize today. During the post-war economic boom, Ford began releasing new models of all their vehicles now that they could create cars again, rather than planes and other wartime necessities.
In fact, the F-series trucks were released and bought up by consumers even before Ford had released a new car model. Trucks were beginning to change the buying habits of vehicle consumers.

1965
Ford's F-series trucks were quickly becoming sleeker and stronger with a new naming scheme to match. The F-series made the move to triple digits to describe the size and carrying capacity of their trucks, including F-100, F-250 and F-350.
In the mid-60s, Ford redesigned the suspension system to give their trucks a smoother ride. Rather than locking the front wheels to one another, the twin-I-beam suspension system allowed each front wheel to move independently so truck owners could feel more comfortable both on and off paved roads.

1975
With the advent of government emissions regulations, Ford had to make some changes. In any of their vehicles that weighed less than 6,000 pounds, including carrying capacity, the government required the installation of a catalytic converter to cut down on emissions. To avoid this, Ford created the F-150 as we know it – without the catalytic converter.

1993
Before the nineties, pickup trucks were mainly used as working utility vehicles on construction sites, farms and other hubs of manual labor. When Ford added a 240 horsepower engine to their classic F-150, however, the sport truck was born. Pickup trucks became more appealing outside of their typical consumer base, enticing more people to purchase one.

2015
Trucks are notorious for their poor gas mileage but, in 2015, that all changed with the reveal of the newest F-150. Donning a lightweight aluminum body and steel frame, the 2015 F-150 is the most fuel-efficient F-150 to date, shaving off more than 700 pounds of unnecessary weight from previous models.

Drive Away in America's Favorite Pickup Truck
Become a part of the Ford family by picking up your very own fuel-efficient F-150 at Chuck Stevens Ford! To learn more about our selection of best-in-class pickup trucks, contact us online or call (866) 829-2075.